I was LMAO'ing when I accidentally saw a scene from ABS-CBN's Eva Fonda. Lady Luck is always on our side because these kinds of heavy drama, Eva Fonda style, don't happen to my colleagues and I.
We'd prefer to drink the x-ray finishing solution than to witness it.
Wanna see the scene? Here it is:
Scandalicious Fight At The ER While The Patient Is In Code Blue
Annoying shit. Evar.
--------------------
Y'all know that the Philippine National Police has a new uniform. The classic polo shirt was utilized. You'd probably think "WTF, this bitch started to care". But I'm here to do some shameless plugging. The embroidered names were consigned to our business.
And I hope that with the continual upgrade of the Philippine National Police, all policemen should practice what they preach...with all the integrity apeshit. And as for you dear reader, if you liked the embroidery, just send a me a pm or inform me through text. kthx. :)
----------------------------
Technically I didn't find out about this from TV, this is TV related. There will be a so-called Pinoy Version of Twilight. And it's confeermed, people. I LOL'ed when someone Photoshopped this poster: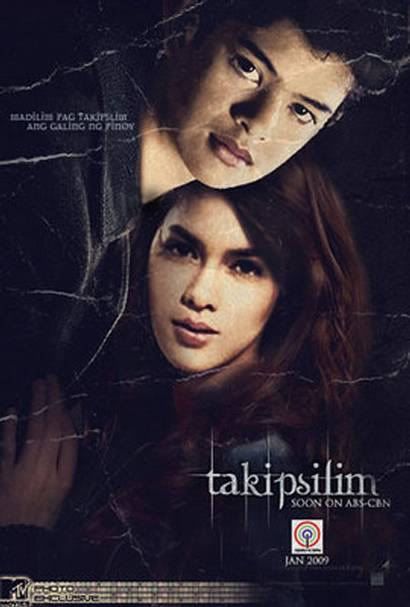 Asteeg. LOL
Sometimes, watching Philippine TV channels and shows can be seriously entertaining because of all the "efforts" that network companies go through. Some would be nice and some would be totally appalling in the end. And I dunno if I'd like the foreign show remakes because almost all shows now are remade.
What do you think of the "Takipsilim" poster?