People asked my stand on the issue after I posted the link. Read: They want to hear my bitchy comment. Here's what I have to say:
Getting a professional license for nurses is bittersweet. Those clinical rotations and sleepless nights working on my requirements and studying for the exams have paid off when I saw my name on the roll of successful examinees of the June 2007 Nurses' Licensure Exam. All those four years of hard work in nursing school seemed like a thing of the past.
And it took only four seconds for a dimwitted TV show to fuck up my integrity. Okay, so not only me but every nurse's integrity. And it doesn't involve reporters asking Justin Timberlake if he's bringing sexy back.
I knew that Habang May Buhay by ABS-CBN is going to be a deal breaker ever since I saw Judy Ann Santos and Gladys Reyes pulling each other's hair in the hospital. Though it was amusing to see these two hurting each other like they used to do in Mara Clara, it doesn't do wonders because it has put the professionalism of nurses, even doctors, in question.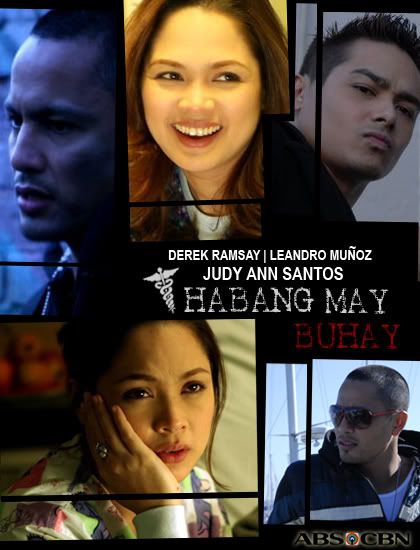 Not to mention, there's countless medical FAIL shown. I just have to laugh. Don't get me started on that seizure scene. That's an entirely different story that deserves another blog post.
I knew I shouldn't laugh anymore when I found out about Ang Nars' letter to ABS-CBN about this scene where a nurse was shown to have sex with a patient. I went "WTH?!" because I saw that episode while I was channel surfing. I just flipped on the remote because I know that's it's just another unnecessary sex on Philippine primetime. Heck, I didn't even know that the girl was a nurse.
Everyone knows how powerful media is. Even the crappiest of all lies would look believable if shown on TV. I know what's next: everyone's going to think that nurses are sex objects. So even if you go on telling people that we have a Code of Ethics and that the scene is bullshit, you can't just modify that primary thought instilled by TV. Although it might happen, they have no basis that it actually happens. Why create a fictitious scene?
The reality is most nurses can't even have a decent meal while on duty because they have a 1:5-1:20 nurse-patient ratio. With the workload, they can't manage to squeeze that in. Carnal knowledge isn't included in our Manual of Nursing Procedures or the Fundamental of Nursing book, thank you very much.
Like they actually need to read that. They fucking wrote their own manual.
And it pissed me off to know that ABS-CBN took the liberty to be guided by NBI for that "Kung Tayo'y Magkakalayo" thing. Were they afraid that NBI would kick their buns everyday for the rest of their lives once they fail? Probably. If it was so, why the heck can't they ask the Philippine Nurses Association to help them portray Jane properly?
Unfuckingbelievable.
If they couldn't even ask PNA's help or can't portray nurses properly, they should just stick to making soap operas where there are rainbow-pooping ponies, flying goats or whatever. Or they can ask Justin Timberlake if he has four minutes to save the world. Then maybe all of us might live in harmony.
Image from: ABS-CBN Forums